Name: Daniel Patrick Borden
Photo: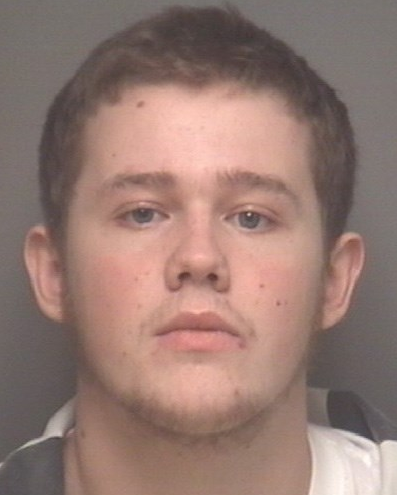 Level: L2 – Criminal
Aliases: None
Twitter: Unknown
Facebook: Unknown
Location: Cincinnati, OH (Currently in Custody)
Education: Mason High School
Employment: None
Hate Groups: Alt-Right, Brothers of Confederacy
Date: 2017
Proof:
An Ohio man accused of attacking someone on the same day as the Unite the Right rally in downtown Charlottesville is staying behind bars for now.
Thursday, September 21, A judge denied bond for 18-year-old Daniel Patrick Borden.
Authorities originally charged Borden with malicious wounding, however the court system indicates he is now facing a felonious assault charge.
Borden, along with Alex Michael Ramos, are accused of beating of 20-year-old Deandre Harris inside the Market Street Parking Garage on August 12. Both men were identified from photos of the incident posted on social media.
Borden is from the Cincinnati area, where he was arrested on August 25, and is currently being held at the Albemarle Charlottesville Regional Jail. He is due back in court on October 12th.
Harris has stated that he plans to file a civil personal injury lawsuit against those who attacked him.
Source
—
A classmate at Mason Middle School told police in 2012 that Borden held a knife inches from his face, according to a police report. He also said Borden drew swastikas, called him "Jew Boy" because he had a big nose and claimed he belonged to a gang called Brothers of Confederacy, the report states.
Another student said Borden said he was going to kill him because he wouldn't buy Borden a cookie, according to the report. Borden said he was joking. Mason Police Officer Joshua Wells said police charged Borden with possessing a deadly weapon in a school safety zone and aggravated menacing.
Two years later, he was charged with disorderly conduct. According to a police report, he made statements about a shooting at Mason High and told friends they shouldn't go to school that day. Written statements from classmates indicate they didn't take him seriously and it was just "Dan being Dan."
In all, the Mason Police Department had seven contacts with Borden.