Name: James Alex Fields Jr
Photo: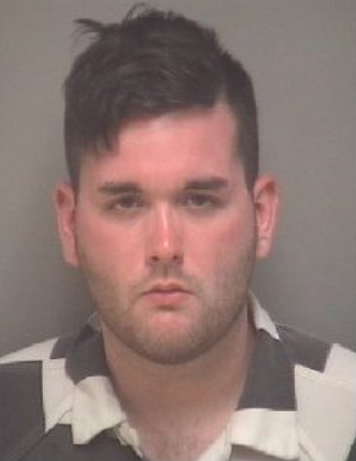 Level: L3 – Terrorist
Aliases: None
Twitter: Unknown
Facebook: Unknown
Location: Maumee, Ohio (Currently in Custody)
Education: Unknown
Employment: None, Former Security Officer for Securitas Security Services USA
Hate Groups: Alt-Right
Date: 2017
Proof:
The man accused of aiming his car at a crowd of counter-demonstrators in Charlottesville, Virginia, had his first court appearance Monday morning.
Twenty-year-old James Alex Fields Jr. drove to the rally from his home in Maumee, Ohio.
CBS News correspondent Kris Van Cleave reports people who knew Fields as a child remember a young man who used racial slurs and appeared fond of Adolf Hitler. He faces a host of charges, including second-degree murder. Fields is also at the center of a civil-rights investigation.
Police say the 20-year-old drove his car into a crowd of protesters and two stopped cars, killing one and injuring at least 19 others.